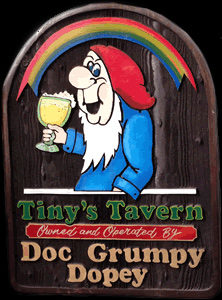 Curt, Rog and Rich opened the doors to their Tiny's Tavern location in 1983. The building hasn't changed much, except the old green shingles are gone, and the patio area was added. But, the friendly, inviting atmosphere which drew patrons to Tiny's years ago still draws them today. Their many years in business can only be attributed to the wonderful friends and patrons that frequent Tiny's Tavern, where all age groups feel at home.
Tiny's is one of Billings' favorite places to meet family and friends and to make new acquaintances. There have been some unique events and famous and memorable people who have spent time here.
Arnie's Room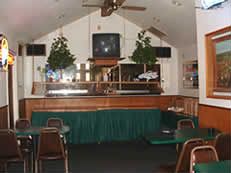 No one seems to know where the name "Arnie's Room" came from, but everyone knows it is a great place for a special get-together. It has a buffet table so guests can enjoy some tasty treats, and it can accommodate about 35 people. Call or email Tiny's to reserve the room free of charge for any of your special occasions.